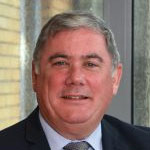 Declan Murray
Declan Murray is a member of Chartered Accountants Ireland, qualifying in 1987. A graduate of NUIG he was a founding partner of Kelly Murray, Chartered Accountants in 1989. With over 20 years' experience in practice dealing with the accounting, audit, taxation and business consulting needs of our clients, Declan has encountered most situations that present to the small and medium sector.
His main responsibilities today are in a business advisory role which involves restructuring, taxation planning, business plans and due diligence assignments. The focus today is dealing with the formidable challenges facing our clients' businesses and he has handled many negotiations with Revenue, banks and other creditors.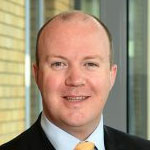 Patrick Donnellan
Patrick Donnellan, a native of Galway has built up an extensive range of experience in finance and accountancy over the past 15 years. Having served his accountancy apprenticeship in Ireland's largest Irish owned firm FGS in Dublin, Patrick went on to hold a variety of financial roles before returning to practice to put this experience to use for his clients.
Patrick worked as a Corporate Finance analyst in a private equity firm, a Financial Controller for a fortune 100 medical devices company and as an Underwriter for AIB Commercial Banking signing off credit applications for businesses throughout Ireland.
In 2013 Patrick purchased Casserly & Co, a Galway based accountancy practice, to form Donnellan Casserly. The client base grew and in 2017 the firm merged with Kelly Murray to form Candor.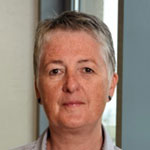 Gillian Carolan
Gillian Carolan has over 20 years' experience in Galway, having trained with PWC and worked in Dublin, Belfast and Papua New Guinea. She specialises in auditing, tax and financial consultancy, specifically for small owner-operated businesses.
She has particular experience in advising on accounting systems, improving internal controls and implementing accounting software.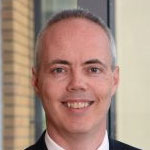 George Taylor
George has over 20 years of experience working in practice and enjoys helping small and medium-size business owners to manage and grow their businesses. George provides his clients with expert advice, professionalism and peace of mind.
He manages our compliance teams in providing clients with the necessary services to meet their tax and accounting needs.
He is a member of the Association of Chartered Certified Accountants (ACCA), qualifying in 2000. He has considerable accounting, auditing and tax experience across a wide range of business sectors.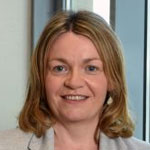 Mary Flynn
Mary is our taxation manager, is an Associate of Chartered Accountants Ireland and an AITI Chartered Tax Adviser (CTA). After qualifying, she joined Kelly Murray in 1999 and turned her attention to tax and is a member of the Irish Taxation Institute since 2003.
Mary provides advice on personal and corporate tax matters, with a particular focus on domestic owner-managed businesses and property portfolio investors.
She manages an extensive portfolio of clients, working with the Audit and Accounting division, Mary and her team advise clients on Financial, Taxation, Commercial and Management issues in their personal and business affairs.
Mary has over 10 years' experience advising clients in a range of sectors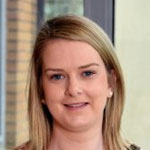 Sarah Costello
Sarah has an in-depth knowledge of taxation, auditing and accounting for SME's and individuals and over 10 years' experience dealing with a varied portfolio of clients. Sarah currently provides monthly management accounting services to several clients and is an expert in Quickbooks software.
Specialist Experience:
Charity Sector
Supermarkets
Hotels
Solicitors
Medical device (having served a secondment in one of Galway's leading Medical device companies providing compliance and management account services at a local and group level)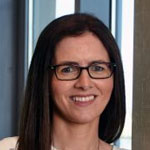 Noreen Cullinan
Noreen Cullinan is an innovative and driven accounting professional with over 14 years experience. Noreen excels with all levels of organization, leads by example, earns respect and follows through on commitments.
Her key strength is her ability to build positive working relationships with and make positive impact on people, including colleagues and clients.
She joined our practice in 2007 as an audit senior.
Specialist experience:
Solicitors
Hotels
Regulated industries
SME and large companies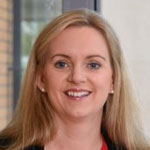 Karena McHugh
Karena Mc Hugh CPA, AITI with over 14 years of professional accounting and tax experience. Karena has a passion for helping small business owners and individuals to manage and grow their financial well-being. With a strong accounting and tax background, Karena provides her clients with an in-depth knowledge of accounting, taxation and business advisory services for SME's and individuals.
Specialist experience:
Preparation of quarterly management accounts for businesses in the hotel and medical supplies industry.
Audits for large construction companies.
Preparation of reports for regulated bodies such as solicitors, auctioneers and insurance brokers.
Taxation compliance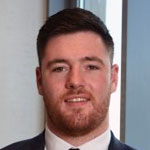 Myles Upton
Myles Upton is currently in his fourth year with Candor having commenced his training contract in 2014 and is currently completing his professional exams with Chartered Accountants of Ireland.
Specialist experience:
Preparation of monthly management accounts including VAT, RCT, payroll and bookkeeping services for SME's and Contractors.
Installation and application of online accounting systems and automated bookkeeping systems for SME's and sole traders.
Audit of charities/not for profit organisations located in Gaeltacht Regions
Audits for large motor and service industry clientele.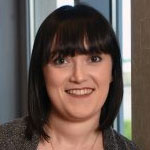 Alice White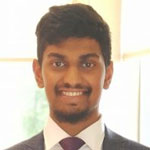 Naveen Josi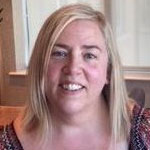 Lorraine O'Hara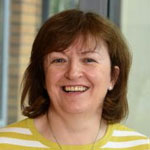 Margaret Cullen